Welcome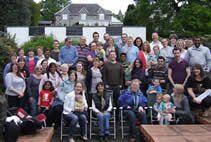 We are a lively church situated in the north west of Glasgow and have a heart for community outreach, and student and young peoples' ministry.
Our church is a parish church in the Church of Scotland, which is Presbyterian in its organisation and government. As part of the national church, it has responsibility not only for its members but also people within the parish who do not belong to any church.
Sunday Service
Please join with us for worship on a Sunday morning at 11am. You will be made very welcome.
A copy of the church bulletin for Sunday 19 April 2015 may be viewed here: Sheet 1 Sheet 2
Friday Focus
Friday Focus is a group meeting at Ruchill Kelvinside Parish Church. Aimed largely at the more 'mature' members of the congregation, Friday Focus will be a time to develop fellowship and friendships over a cup of tea. Group meets once fortnightly at 1.30pm - join us!
Maryhill Food Bank
Ruchill Kelvinside Parish Church continues to collect food to stock the Maryhill Food Bank. Please bring to the church any non-perishable food items (tins, jars and packets) and household items (toiletries, nappies and cleaning products). Your support is much appreciated.
Monthly Church Prayer Meeting
These prayer meetings take place on the first Wednesday of every month, between 8-9pm, at Shakespeare Street. All members and friends are welcome - let's come before God to pray together. More details here.
Mainly Music
Mainly Music offers fun, interactive music sessions for young children (0 to 5 year olds) and their parents/carers. It introduces children to music whilst also giving families a chance to think a bit about God. The group is led by a team of mums and project workers from Ruchill Kelvinside church.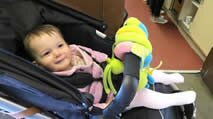 Mainly Music runs between 10.15am to 12.15pm (session 1) and 1.15pm to 3pm (session 2) every Monday. Venue is the Mackintosh Hall.
Please come along and bring your little ones!
Church Tearoom
The tearoom, which is open Monday to Thursday, 11am to 2pm, has had a make-over! Pop in to enjoy the restful atmosphere and the new menu of delicious home-made soups. Click here for more details.
Church Community
We would like everyone to feel part of this church community. One way of doing this is by growing our pastoral care for everyone. This might mean a visit, a phone call, text or e-mail from one of our pastoral care team, just to see how you are.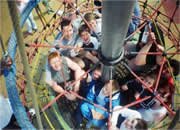 If you are not an 'official' member of the church, but would still like to be part of the church community in this way, please, contact us. You can email, phone or leave a note with your contact details at the Church.
Scottish Charity Number: SC014538 Updated 19/04/15